All stamps can be purchased using Visa, MasterCard through Paypal, or you can order with cheque using our printable Order Forms.  
Place all Stamp Orders here…Stamp Orders
---
---
AIR RACE CLASSIC COMMEMORATIVE STAMP
Honouring every woman who has ever raced an airplane across the skies of North America, challenging stereotypes, breaking barriers and leading us beyond since the first Women's Air Derby, August 18-27, 1929
Released June 21, at the 2019 Air Race Classic Terminus, Niagara Central Dorothy Rungeling Airport, Welland, Ontario Canada.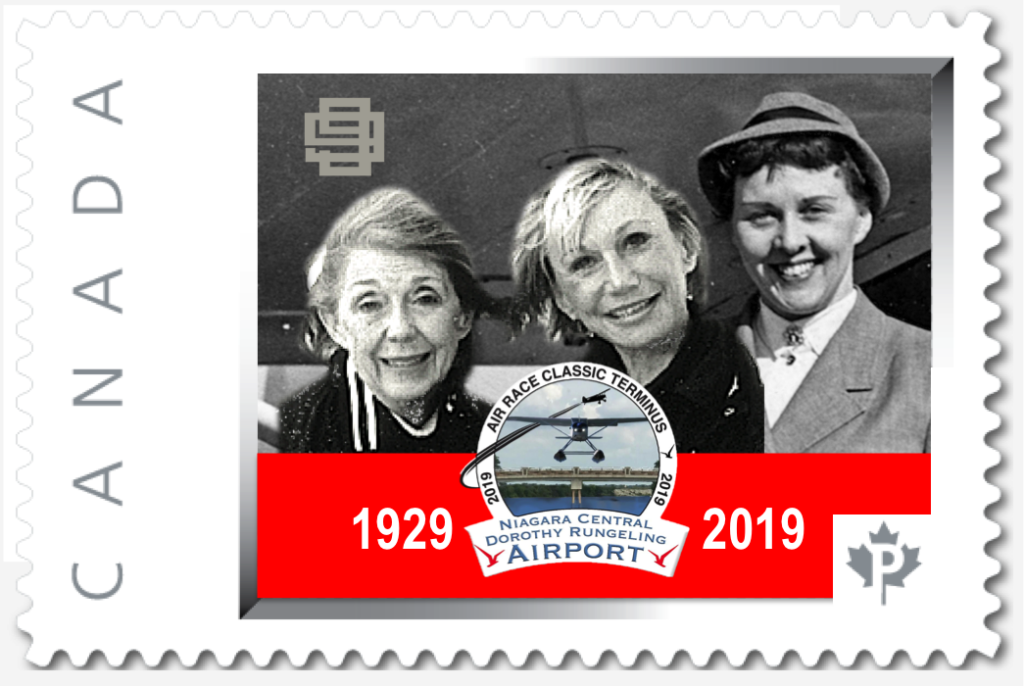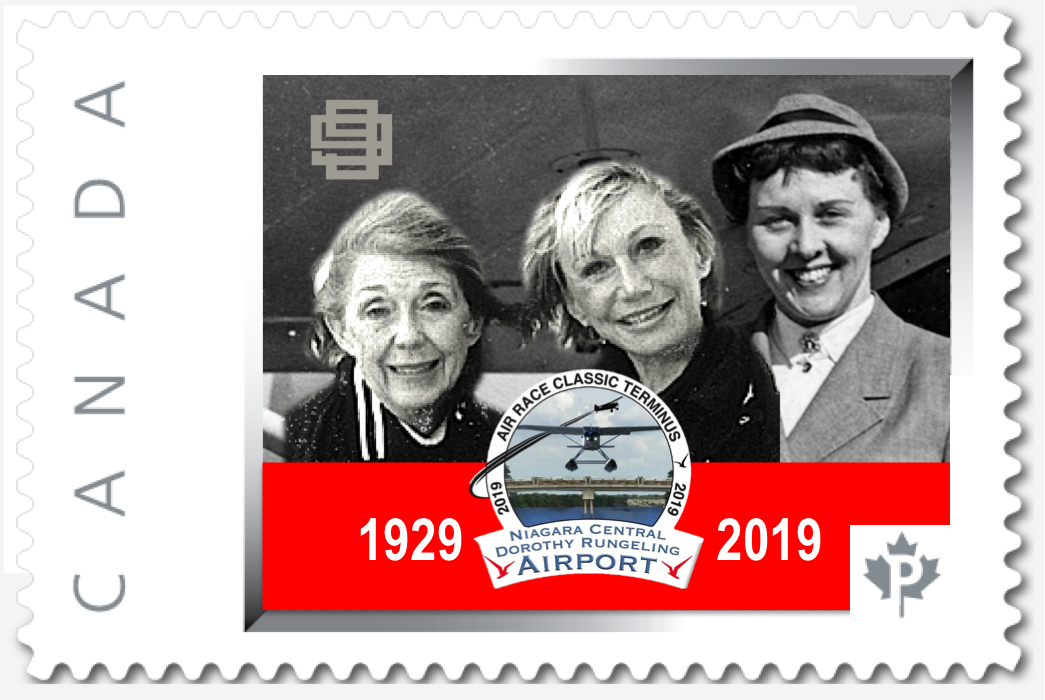 For our 2019 stamp we have chosen to celebrate the 90th anniversary of two special events for
women pilots.
The first Women's cross-country Air Race was held in 1929. From Sunday, August 18 – Monday, Aug. 26, 19 women flew solo from Santa Monica, California to Cleveland, Ohio – a distance of over 3,000 statute miles or 2,600 nautical miles.
By the end of the race most of these women had developed a comradeship which led to the formation of the Ninety-Nines on November 2, 1929, named for the number of its charter members. During the past 90 years has grown to an organization of over 6000 members in several different countries. Thus we are celebrating the 90th anniversary of air racing AND the formation of the Ninety-Nines!
How do we show air racing on a stamp? We have chosen the three Canadian women pilots who have flown in the most air races – Dorothy Rungeling, Adele Fogle and Daphne Schiff… read more
---
---
CAPT. MARY CAMERON-KELLY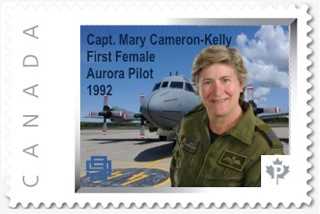 Canadian Forces – Issue Release July 15, 2018
Honouring the first Female Captain of the Aurora aircraft on the anniversary of her joining the military on July 15, 1981,Capt Mary Cameron-Kelly is the first to accumulate over 7000 hours on type while serving at home and abroad… read more 
---
CAPTAIN MELISSA HANEY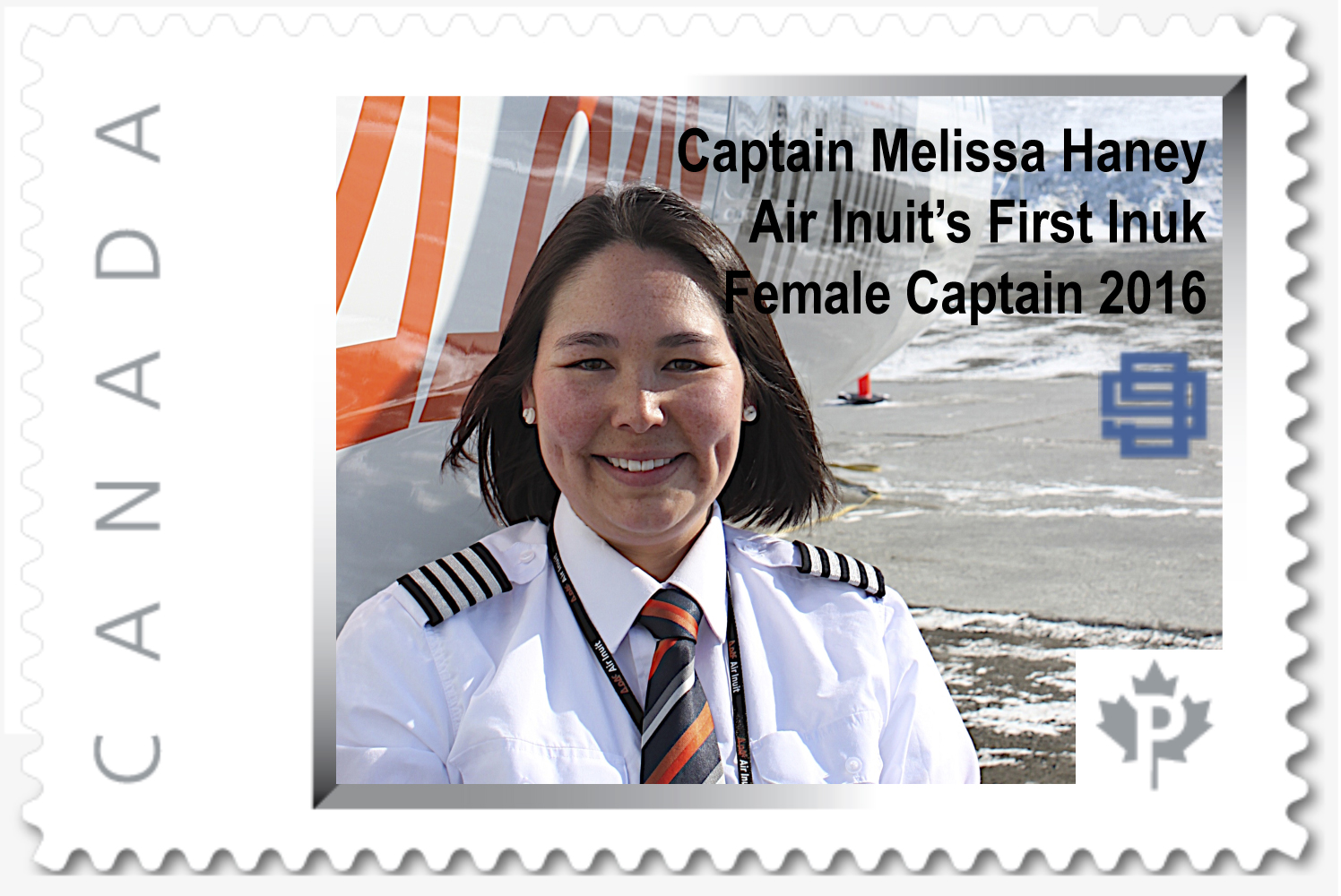 Issued at Inukjuaq, Quebec on August 15th, 2017
Honouring Air Inuit's first Inuk female Captain on the anniversary of he promotion August 15, 2016, Melissa Haney has been blazing the way for Inuit women while serving her northern community… read more
---
JUDY CAMERON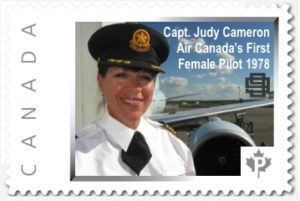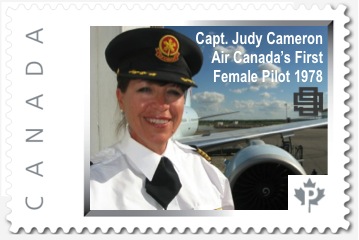 Judy Cameron is the first female pilot hired by Air Canada in 1978, and the first female Captain in Canada on the Boeing 767 in 2006 and Boeing 777 in 2010.
Issued in 2016. During her 40 years flying career, Judy logged over 23,000 hours in Dec-3, Twin Otters, Hawker Siddeley 748, DC-9, Lockheed 1011, Airbus 320, Boeing 767 and 777… read more
---
MAJOR 'DEE' BRASSEUR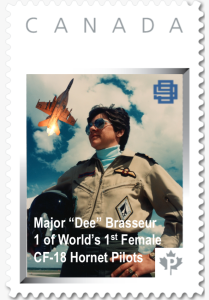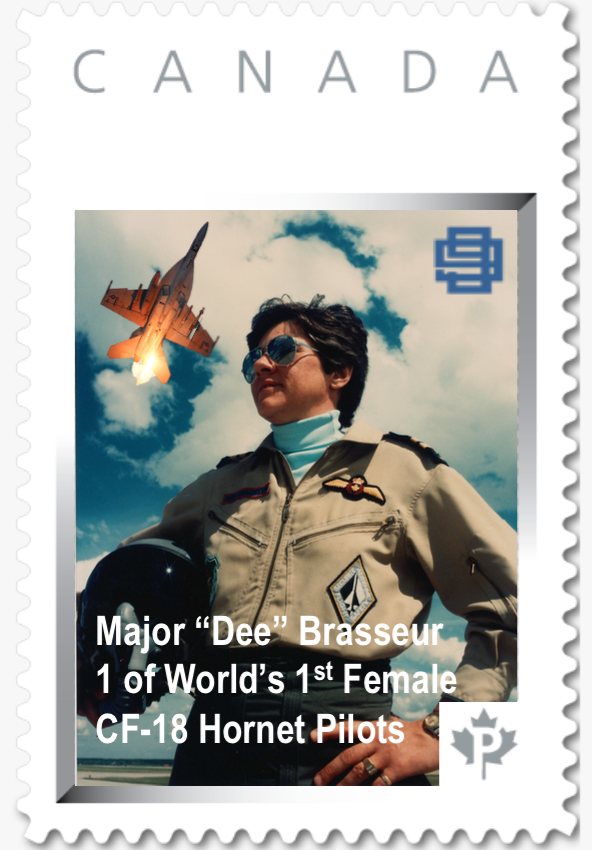 Issued in 2015 – Major 'Dee' Brasseur – Canada's first military flight instructor and one of two first females selected as fighter pilots on the CF18 Hornet, and the first female in the world as an active CF18 Hornet Fighter Pilot…read more
---
ROSELLA BJORNSON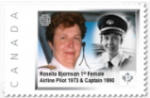 Issued in 2014 – Rosella Bjornson – the first jet qualified female airline pilot in North America, the first female airline Captain in Canada…read more
---
FELICITY McKENDRY

Issued in 2013 – Felicity McKendry – flight test examiner for Canada's first astronauts Steve McLean and Marc Garneau…read more
---
 ISABEL PEPPLER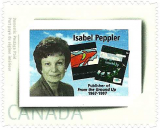 Issued in 2012 – Isabel Peppler – within months of earning her pilot's license, became instructor of most Canadian student pilots…read more
---
LORNA DeBLICQUY

Issued in 2011 – Lorna deBlicquy – first Canadian female Civil Aviation Inspector, Lorna flew in disguise in Saudia Arabia…read more
---
DOROTHY RUNGELING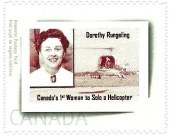 Issued in 2010  – Dorothy Rungeling – Issued on her 99th birthday, Fonthill, Ontario, Canada. Honouring Canada's first women to solo a helicopter, member of the East Canada Section Ninety-Nines, on her 99th birthday… read more
---
VI MILSTEAD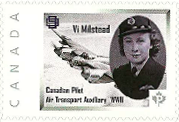 Issued in 2009 – Vi Milstead – during WWII Vi delivered 47 different types of planes within Britain. After the war, she became Canada's first female bush pilot...read more
---
 EILEEN VOLLICK

Issued in 2008 – Eileen Vollick – first Canadian women to earn a pilots license – parachuted into Hamilton Bay to demonstrate her lack of fear…read more
---
---
SaveSave
SaveSave
SaveSave
SaveSave
SaveSave
SaveSave
SaveSave