The Ninety-Nines is open to all female pilots, who look to inspire, share, learn, and encourage other females who are looking to fly…plus we love to have fun!  If you're a  female licensed pilot already – or a student pilot – and enjoy sharing your passion with others, we'd love to have you!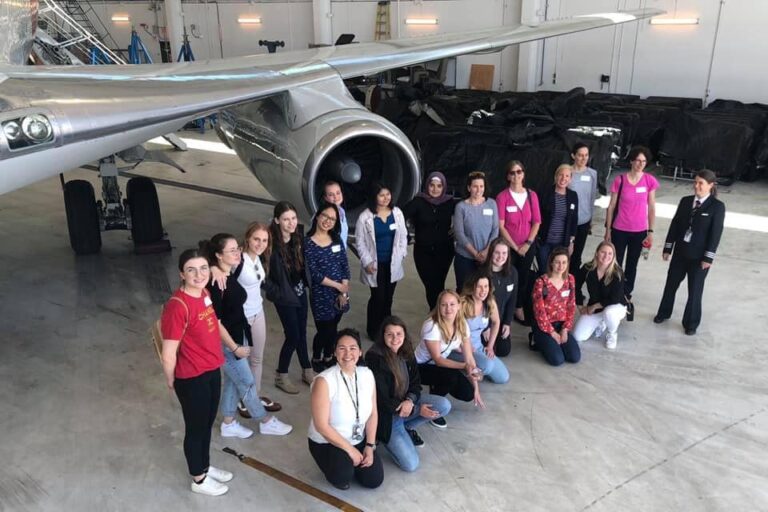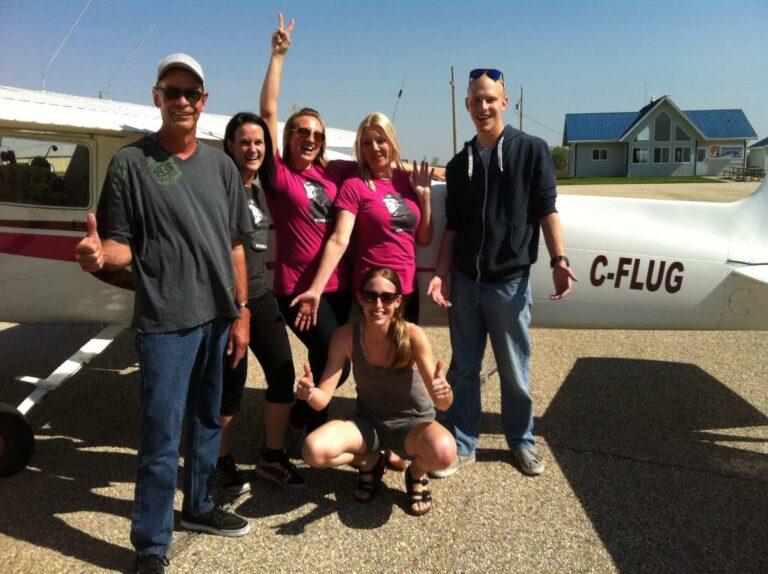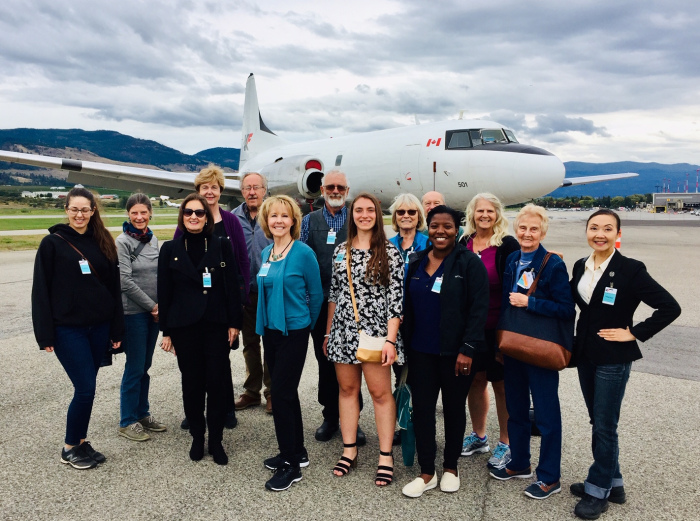 The Ninety-Nines have chapters across Canada offering…
Scholarships have been offered since 1941 through the Amelia Earhart Memorial Scholarships & Awards, plus many of our chapters and sections offer their own scholarships. The AEMSF has awarded over 800 scholarships exceeding $12 Million. 
Mentorship programs help you by participating in and reaching out to other members. You can either find a mentor in your area of interest in aviation, or serve as a mentor yourself!
Annual Conferences are held around the world, bringing together 99s for networking, seminars and workshops to help you as a pilot and your Chapter/Section grow.
Aviation and social events are held by all our chapters throughout the year. 
Educational Outreach Resources, we help you create a great experience when presenting to local groups of all ages.
The 99s Magazine, our bimonthly publication of the Ninety-Nines, featuring members stories, organizational news, and more.
Girls take flight programs to inspire more young women to pursue their aviation dreams.
Whether you are just starting your flight training, are flying in general aviation, as a professional pilot, military pilot, or glider pilot, we welcome you to join us.
Joining the 99s is one of the most rewarding experiences you'll have. 
Ninety-Nines: A woman who holds a Recreational, Sport or higher grade pilot certificate or is a rated military pilot in similar aircraft or holds equivalent pilot certificates and ratings issued by the appropriate government authority 
Student Member: A woman who holds a student pilot certificate or equivalent pilot certificate issued by appropriate government authority
Dues to join the Ninety-Nines, International is as follows. 
Canadian Resident Ninety-Nine:  US $57 per year
Student Membership: US $35 per year
You can fill in a membership application here…