Jessika Venne, a Montreal 99's member; became a corporate pilot after 11 years of hard work as a flight attendant. She never lost sight of her goal and now She flies a  PC-12 and PC-24 on business flights. She is an example of hard work pays off.  
Could you Give us your background?
I became a flight attendant when I was 17, 2 months before turning 18! I flew for 3 different airlines, First Air, CanJet and Westjet.   I completed my PPL in 2010. I had to pause for a few years to save the funds to finish my CPL-Multi-IFR all at once. I kept flying for fun when I could and did aerobatics training.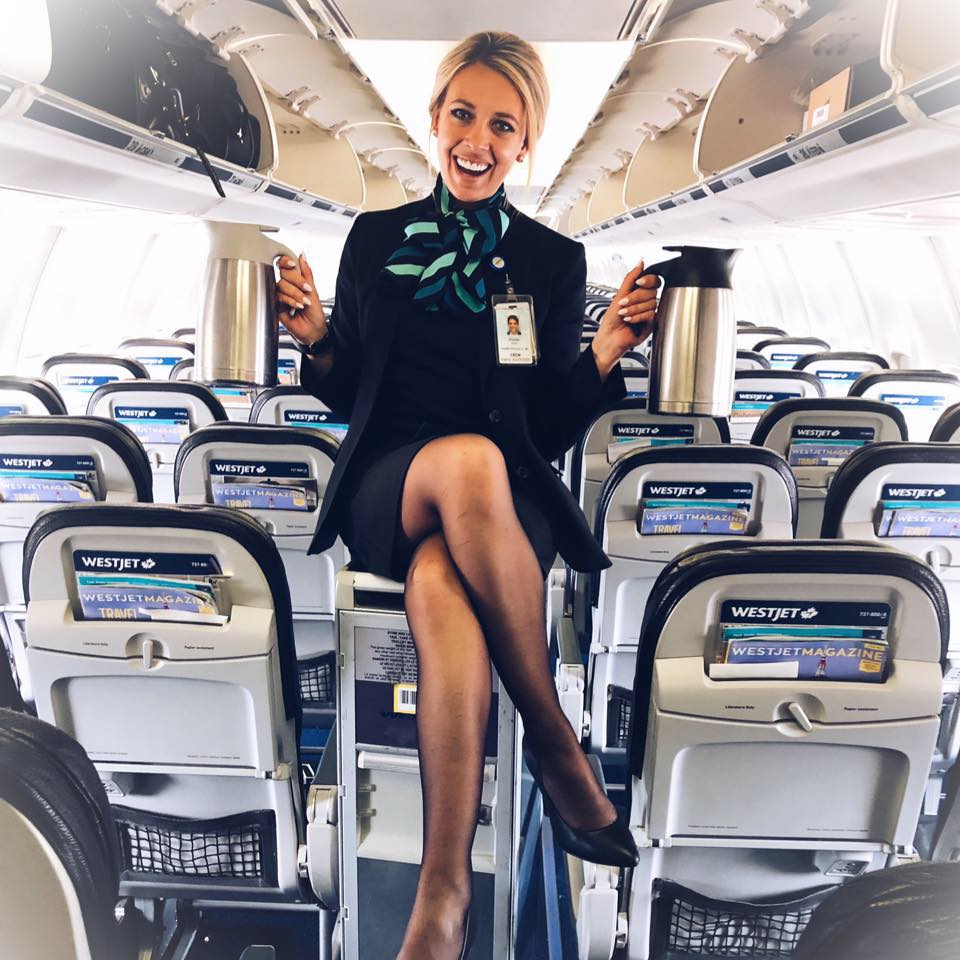 What made you chose to learn to fly and become a pilot? 
I was lucky enough to travel quite a bit when I was young.  Every time we were in the airport, I was fascinated with Flight Attendants and Pilots when I would see the walk by. I told my parents I wanted to become a pilot when I was 16.
At the time, the industry wasn't great. My parents suggested I become a flight attendant first, to be sure I would enjoy aviation before investing time and money in expensive training. After I did my first flight attendant flight, I came back home and told my parents: I love it, but I will be in the cockpit.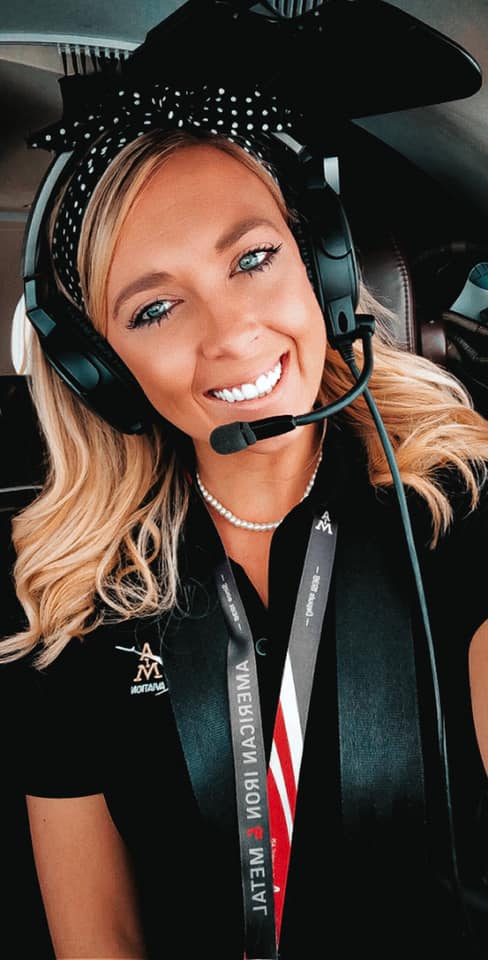 How did you find your first flying Job?
When I began training for my PPL, I also had a dream of doing aerobatics. My school had a Super Decathlon. I signed up for a few classes and always kept in touch with the instructor. Fast forward 10 years later, I'm almost done with my Multi-IFR, and I was beginning to do interviews. I came out of my first one, and as I'm walking out of the FBO, I hear someone yell my name. My aerobatics instructor was now working there as a chief pilot for a corporate division. We chatted, and he showed me their fleet. Eventually told me they were looking for a first officer on their PC12. So that day, I ended up having a second unplanned interview! A few weeks later, I did a test flight. Eventually, after every candidate did their tests, I was picked and offered the position!
Favorite flying memory
In my very first solo Captain flight, there was no First Officer available. The PC12 is a Single Pilot rated airplane. Even though we usually always fly with 2 pilots, we can operate as a single-pilot under some circumstances.  So instead of being alone, I was allowed to bring my boyfriend along! He is also a pilot, so he helped out with the communications. 7 years ago, I had told him that I was going to be his captain one day. And that day finally arrived!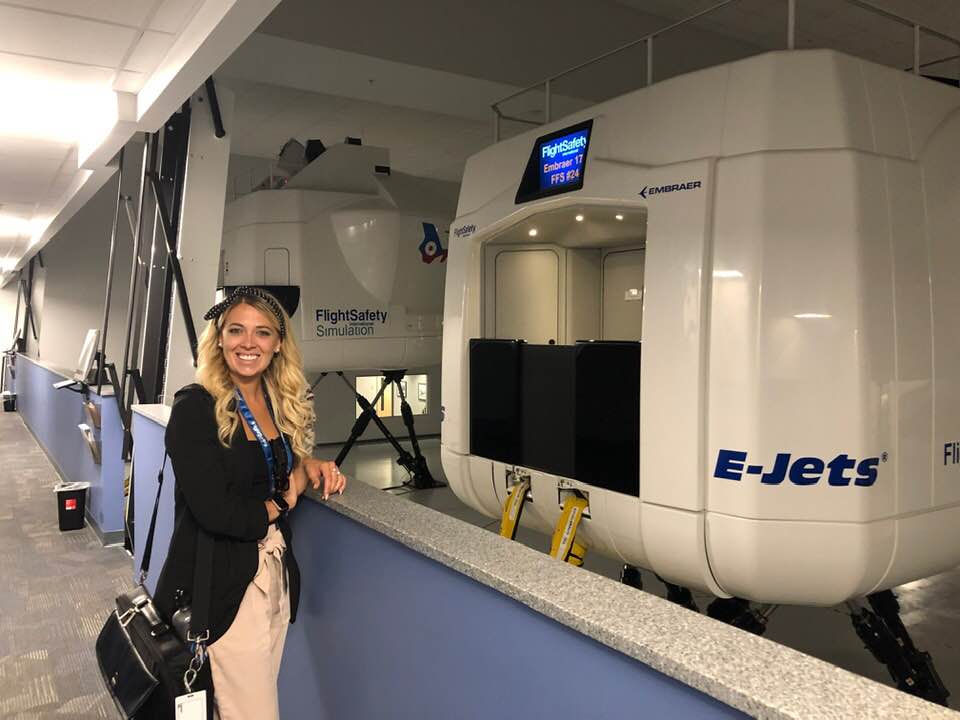 If you had a chance to start all over again, would you still choose to be a pilot?
Absolutely! There was a time, between my PPL and CPL, where I thought I was never going to get it done.  I began to question if it was worth it or if  I could have done anything differently. But looking back now, I realize it's all a process. Everything you go through, every obstacle, every victory is shaping the pilot you will become. The harder the path, the sweeter is the victory when you reach your end goal! Whatever the goal is.  
And it's totally worth it! It's the most amazing job!
Any advice for future female aviators?
The main one and it served me the best:
Being nice to people will always help you.  
Whether it's to a random person you meet, who offers you a job 10 years later or being nice to someone who doesn't think you belong in aviation. -Kill them with kindness- has helped me through challenging situations and will always leave you feeling like the bigger person.   But mostly, being nice in the competitive and ruthless male-dominated industry that is aviation will always set you apart. People won't just remember you because of your gender, but because of your personality. 
Any other dream airplane you would like to fly?
The 777 has always been my dream since I was a little girl, but the Pilatus PC-9 M would definitely be more fun to fly! 
You are working as a corporate pilot, what is your favorite part of the job?
I am fortunate, and I work for an amazing company! The owners, passengers, and co-workers all create a great environment that, to be cliché, does not even feel like work most days. And with no flight attendants on board the PC12 and PC24, I still get to use my flight attendant skills and have great interactions with the people we fly!
Do you fly with your dog? He looks like He loves being around planes
Yes! My dog, Chappie, is like my little shadow. He follows me everywhere! He has his own headset and tagged along many of my cross-country flights while I was time building! He's the best co-pilot! He also witnessed the arrival ceremony of our PC24 and was also a passenger on one of my PC12 flights!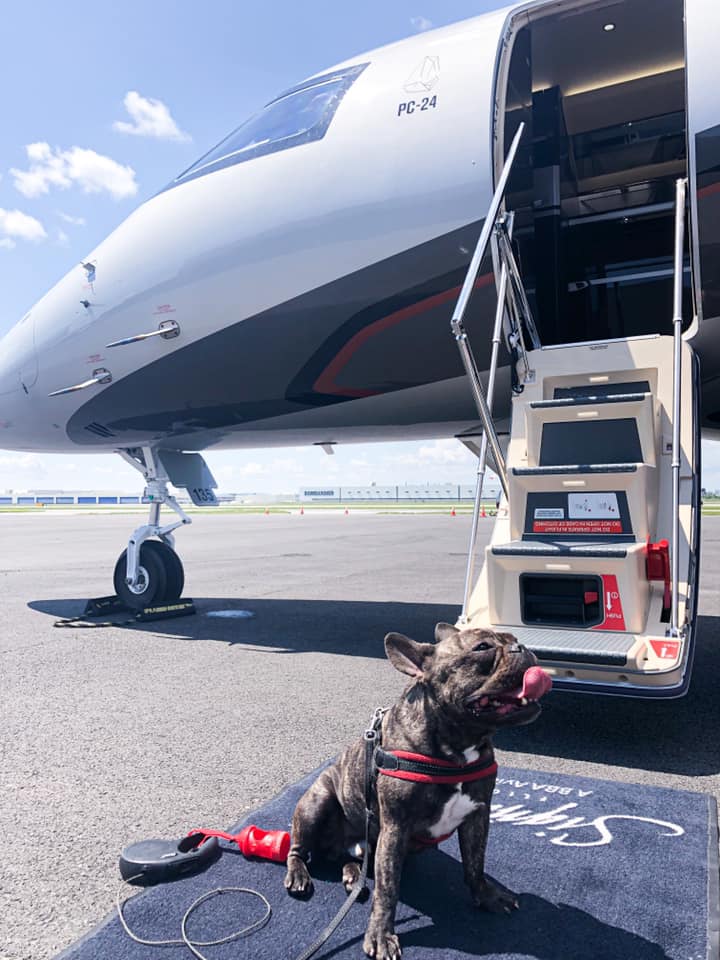 Jessika, thank you very much for your time! Thank you for never give up.