We are a group of women pilots who get together to do activities related to aviation. Our goal is that our activities benefit the largest number of women pilots as possible and answer their needs. For more information: [email protected] or Join to our chapter.
Our mission is to promote advancement of aviation through education, scholarships, and mutual support while honoring our unique history and sharing our passion for flight.
Here you can find different events, information or post related to our members.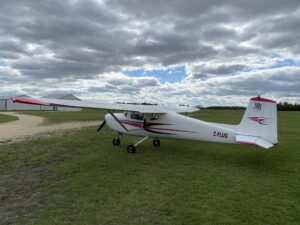 By Noemie Gombert and Gina Hurtatiz C-FLUG is a Cessna...
Read More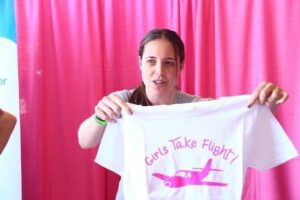 A jammed packed event, even without the weather cooperating for...
Read More
We are the board that run this chapter and will make it fun and educational for you to join us.    For more information, e-mail us to:  [email protected]   
Robin Wallden: Membership
Soumia Ben: Chairman
Olivia Corriveau: Vice Chairman
Sandrine Gressard: Treassurer
Rebecca Taylor: AEMSF Scholarships Chairman 
Gina Hurtatiz: Aircraft Manager
Have you had any milestones reached recently? Flight tests, written exams, new ratings, or experiences? We love to celebrate your accomplishments, please tell us more in our email: [email protected]
Do you remember your funniest moment in the air? Olivia shared with us her acrobatic experience. 
Do you want to share your videos? Please, tell us more in our email: [email protected]
C-FWQS
Fly for 40 CAD / hr
C-FWQS is a Piper Cherokee 140 donated to the East Canada Section of the 99's by Jill Oakes, a member from the Manitoba Chapter of the Ninety-Nines, International Association of Women Pilots 99s, for women to fly.
The primary purpose of C-FWQS is to increase the % of women in the aviation industry from 6% in 2021 to at least 50% in the future by providing affordable aircraft to build time and a supportive aviation community environment. Thanks to the 100% support from the aviation community, essential for providing economical hour-building options for women. C-FWQS is available for Private and Commercial Pilots at $40/hour dry.  
For more information, e-mail us to: [email protected] or follow us in our Social media Pages.