By Noemie Gombert and Gina Hurtatiz
C-FLUG is a Cessna 150 located at the Lyncrest Airport, on the outskirts of Winnipeg, Manitoba.  Owned by the Manitoba Chapter of the  Ninety-Nines.  The purpose of C-FLUG is to provide women pilots with an economically feasible opportunity to stay current, build hours, connect with airline pilots and get to know other pilots. C-FLUG has played an important role enabling First Officers to build the Pilot in Command hours needed to become Captains; private pilots to build the hours needed to earn advanced ratings; and pilots who don't own a plane to stay current.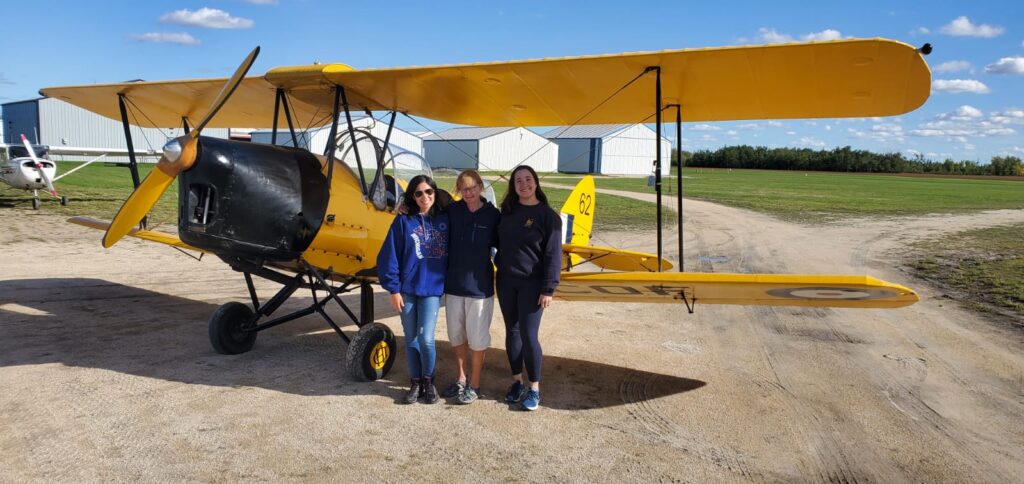 Our hostess, Jill told us the most insane story. She was 26 years old and just bought the paper plans of her first home-built aircraft, for $75. She started to build her aircraft in her one-bedroom cabin. In this 8 feet by 8 room, she did her first ribs of the wing. She would wake up at 4 am to work on her project, before leaving for school. As a woman, we are often told that being handy is a "man's  characteristic", that building stuff isn't very ladylike. We are here to change those gender rules, that honestly do not apply anymore. 
Hearing Jill talk about that story was so empowering and inspiring.  She built a beautiful biplane, that she ended up flying everywhere for years.   The standards that the society set about "trucks and tools are for boys and girls should play with dolls and makeup" is outdated. Being here, we realize it even more. We have been working hard, learning hard and had so much fun with rivets, drills, metal cutters.   
100% Aviation experience, this is not only building time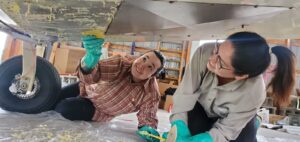 A male friend told us: Winnipeg looks like Disneyland for pilots.  What is your secret? The answer is simple: Enjoy and feel like you are at home.  And yes, members from Lyncrest's Airport are like family.  As student pilots, this side of aviation was too far for us.  
Here, we helped Jill to strip the paint from her Land Africa. Went from chipped beige paint to the metallic aluminum, we worked hard to remove all the paint.  We also helped to build cones for Lyncrest's runways, sixty cones to be exact.  This is where, with the help of Adrian, a talented metalworker, we used all kinds of tools.  We had to cut the metal sheets, then drill holes and rivet them. We left some sweat and even blood in those cones.  They are now painted a bright orange, with a big white stripe, aligned on the runway and waiting for our signatures.  We worked as family to get a common goal.  Every member of the team giving their best for the best result. 
The feeling of being better pilots  
Our days here at Lyncrest are so busy. We have been involved in so many different activities.  We were able to be part of the 100 hours annual maintenance for our dear C-FLUG. For us, that was so exciting, to be able to see underneath the cowling.  At our school, we learned everything from the books. So being able to see how the Carb Heat or the trim worked was great.  
We were able to comprehend a bit more our aircraft. Not a lot of people are allowed to see those maintenances checks which makes us very grateful to have had the opportunity. The maintenance crew, Leon and Jeff were very nice and let us see how to clean the spark plugs, how to check the oil filters and so much more. 
Talking about oil filters, we had the chance to make an oil change on C-FLUG. In the past, we were used on taking the keys, do our flight and give back the keys. We weren't allowed to participate in the cleaning, fueling, maintenance checking of any aircraft. When we had the chance to see the oil change, we jumped on the opportunity. We weren't the handy type of girls, but now we can state that we are.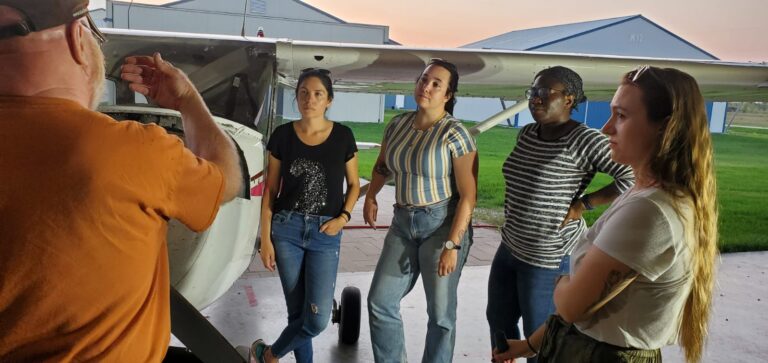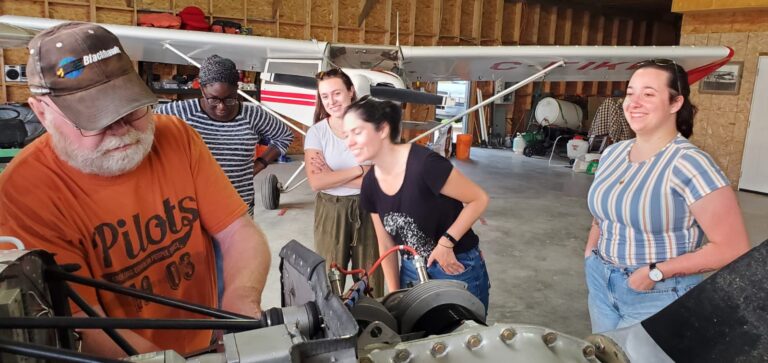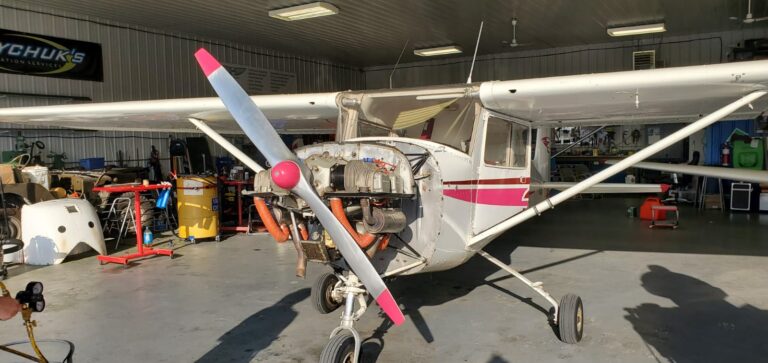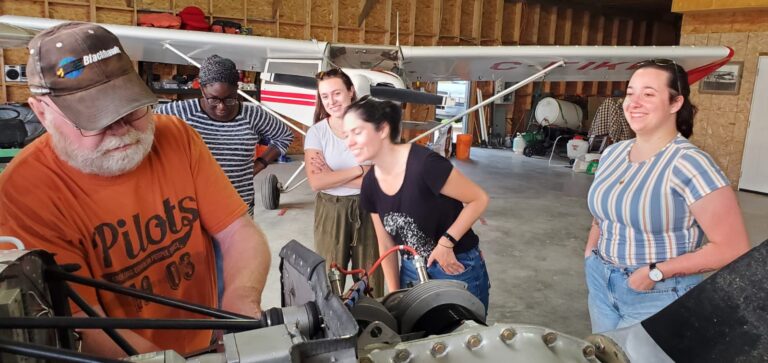 IMG_1622What are we doing in our non-flying time?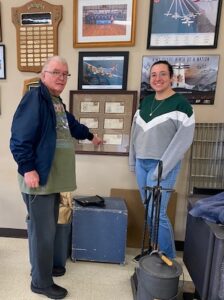 At our clubhouse, we hear all kinds of stories.  Chatting with the guys has been the nicest hobby.  One of the guys there, Bill, used to fly floats up North. He showed us a special frame with different envelopes.  He was explaining that, before when mail was delivered by plane, the pilots needed to sign each envelope. And he showed one in particular signed by Charles Teweed,  his own grandfather.  
Aviation is not just commercial pilots.  Flying is more than that and we could see it.  One of the pilots who showed his love for flying and fishing is Martin.  Ohhh, dear Martin, we had so much fun every time we were up.  It was our first time on floats.  He is a wise guy, his priority is safety and fun at the same time.  He explained to us the basic concepts of flying over water, how to identify glassy water, how to read the wind on the water and a little of a bush pilot.  Thank you, Martin, because you showed me another aspect of flying that I didn't see in school.
All those different layers to the world of aviation are what make it interesting. Not only flying, but the sense of community that  transpires when you enter Lyncest is just amazing
C-FLUG brings together not only the girls that fly her, but so much more. We realized that a whole team over 80 volunteers are working together to make this dream possible.  This summer, women from Manitoba, Kelowna – BC,  Guelph – ON, Nigeria, Montreal, and Colombia (South America) are flying C-FLUG.  If anyone is interested in flying her, contact Jill[email protected]  Or click here: C-FLUG