Amelia Earhart Memorial Scholarships
Each year Amelia Earhart Memorial Scholarships are awarded to qualified members for five different scholarship types, including two specialized scholarships: an Emergency Maneuver Training Scholarship established in memory of 99 member Vicki Cruse and an International Scholarship, in memory of Kitty Houghton, for pilots in developing countries. In addition, the AEMSF provides Research Scholarship Grants and Fly Now Awards for  Since 1941 the AEMSF has awarded almost 800 scholarships plus 275 awards to student pilots earning their first certificate. The amount awarded for these scholarships, including Research Scholar Grants and Fly Now Awards exceeds $12 Million. 
Fire up your personal learning experience and pilot skills by applying for the AEMSF 2021 scholarships this year.  
All applications must be submitted by January 1, 2021
There are five separate Amelia Earhart Memorial Scholarship applications in order to accommodate the most common types of requests. The applicant should use the application form most appropriate to her circumstances and goal.
Reaching beyond The 99s Amelia Earhart Memorial Scholarships, scholarships both large and small are sponsored by 99s Sections and Chapters. Eligibility requirements vary considerably, so we recommend a thorough review of all scholarships listed.
Tips for Creating Your Best Application
The competition for a scholarship is fierce, so don't make these blunders and faux pas that will put your application packet squarely in the average score range. Only the best applications can be funded. In an effort to help applicants turn in the highest quality application possible, here are some resources to help the applicants: 
Scholarships from our Sections & Chapters
WCS Scholarship is open to non-pilots and non-99s as well. It is also to support any female in aviation or contributing to aviation, including research, AME, etc
Manitoba chapter has seven scholarships, which are offered several times a year, including the C-FLUG Scholarship, Broadening Horizons Scholarship and IFR Flight Simulator Scholarships. Women are invited to apply for each and every applicant due date. All 99s are welcome to apply for these scholarships. Billeting is available for women from out of town.
They also offer three other scholarships (Airbus Sim, Career Takes Flight, Air Traffic Control.  
All scholarships and information can be found on their website…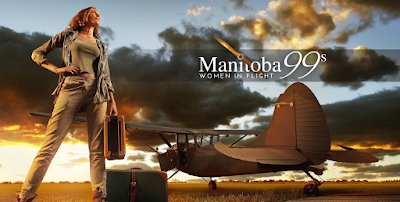 Awards from our Sections & Chapters
The Award of Excellence is a special project of the First Canadian Chapter, intended to promote women in aviation it is awarded to a top graduating female student pilots. This award is issued in the spring.                                                                        Application Available Here.
The Award of Merit is presented to a 99 who has given exceptional service to the organization.
Canadian Award in Aviation
Individual 99s and friends of the Canadian 99s have contributed enough funds to provide an annual award of approximately $2,000 to organizations whose activities promote, improve or preserve aviation and aeronautics in Canada. Individual Ninety-Nines do not qualify to receive this award. The award allows our women pilots to promote aviation through other organizations.
Application for the Canadian Award in Aviation 
The East Canada Section's Governor's Service Award was introduced in 1995 by then Governor, Joy Parker Blackwood, to recognize, on an annual basis, one member of the East Canada Section 99s for her outstanding and continuing contributions to the 99s and general aviation.
Scholarships Offered by Other Organizations